For all of your website and graphic design needs.
From branding to print campaigns and websites, I've got you covered. Send me an email, let's chat and I'll give you a free estimate for what you need.
Who I am.
I have a degree in Industrial Design from the University of the Arts and I have always loved the mix of refined designs, handmade influences, texture, pattern, and color. I worked in Philadelphia for 7 years as the Lead Designer for a high-end furniture company before moving on to brand manager at PHS and the Philadelphia Flower Show. There I managed the complete overhaul of its new branding and designed everything from 75 foot long billboards, to 150+ page books.
More than 14 years ago I decided to venture out on my own and Eliza Whitney Design Studio was born. Over the years the studio has grown and the awards have rolled in (4 Pinnacles, 2 Pepperpots, and one Soaring 76 from the Philadelphia Business Journal so far). The studio attracts a wide range of clients and specializes in branding, corporate print collateral, advertising campaigns, website design, and magazines.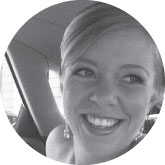 ---
Print Design
Brochures, posters, flyers, billboards… you name it, I make it happen. Check out my portfolio for samples of past work. I have a personal style, but I know that my job is to match your brand and style. From concept design to managing and sourcing printers I can take your project from idea to reality.
Branding
By developing a unique and creative brand and logo, you create an identity. My in-depth design process allows you to be involved every step of the way. I will work with you to develop a brand that tells your story of who you are and where you're going.
Website Design
I help you get your business noticed online, and keep the bottom line in mind. By by allowing the large company and small business owner to have complete control once the website is launched you can keep costs down. I will set you up and then you take the reigns. Long-term website maintenance and updating is also available.
Social Media Integration
I can help you create a custom profile, group, and page designs for Facebook, Twitter, Google and more. Custom integration of sales/events/appointments are available through social media. Let me help you take it to the next level!
1 Lets talk. We have an initial meeting to go over your ideas and talk strategy. What are you thinking? What is your end goal?
---
2Concept development. I'll send you a few visual ideas stemming from our initial conversation. After this, we will talk/meet to make sure that I am on the right track and that you are happy with our vision.
---
3Project Delivery. We have talked, and we have worked together on your project. Now we have a final product. I take it into reality. If it is online, I launch. If it is a printed, I source the vendor and make it happen.